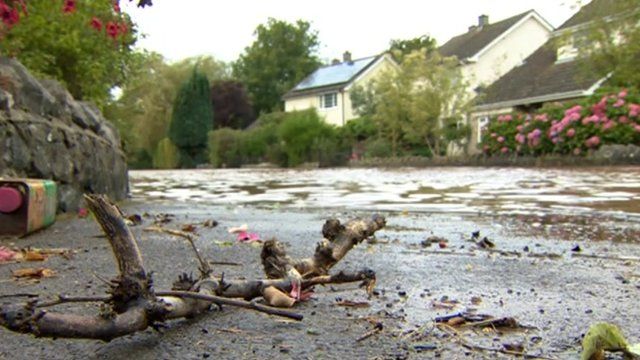 Video
Flood warnings as rains lash UK
Most of the UK is braced for an average monthly rainfall within the next 24 hours as autumn arrives in full force.
Winds of up to 60mph will hit the north of England and south of Scotland while other areas could see 80mm of rain before Monday evening, forecasters predict.
There are 21 flood warnings and 108 alerts in England and Wales, and flood alerts in eight areas of Scotland.
Jon Kay reports from the village of Chew Magna in Somerset, which has already been hit by flooding.
Go to next video: Village cut off by floodwater