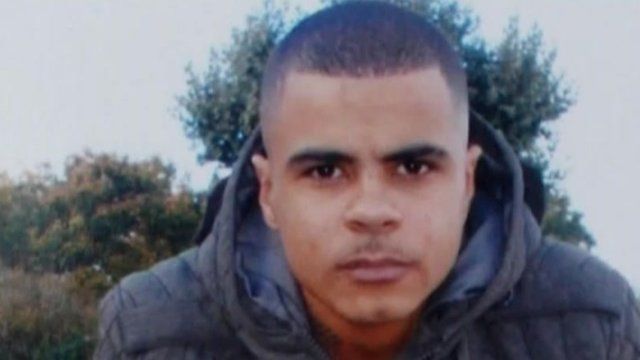 Video
Mark Duggan 'was 100% carrying handgun'
A police marksman has described how he shot Mark Duggan, the man whose death sparked widespread riots in England last year.
The officer, known as V53, told the trial of Kevin Hutchinson-Foster, who is accused of providing Duggan with a handgun minutes before he was killed on 4 August 2011, that he fired two bullets at him.
He told Snaresbrook Crown Court in east London that Duggan, 29, was "absolutely 100%" holding a handgun at the time.
The BBC's Matt Prodger reports.