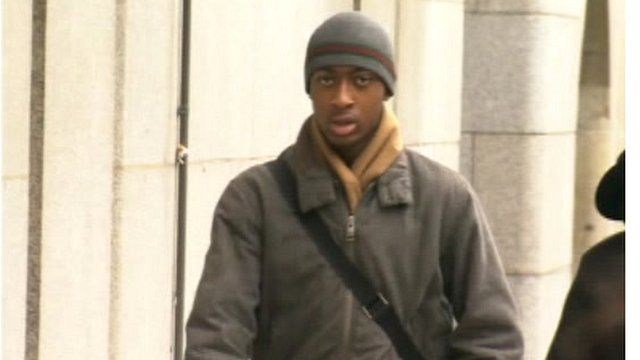 Video
Victoria station killing of Sofyen Belamouadden: Man guilty
A man has been convicted of the manslaughter of a schoolboy who was fatally stabbed in a gang attack during rush hour at London's Victoria station.
Sofyen Belamouadden, 15, of Acton, west London, was killed after being chased by a crowd of youths from the concourse and into the Tube ticket hall.
At the Old Bailey, Junior Bayode, 19, was also convicted of conspiracy to commit grievous bodily harm.
The BBC's Matt Prodger reports.