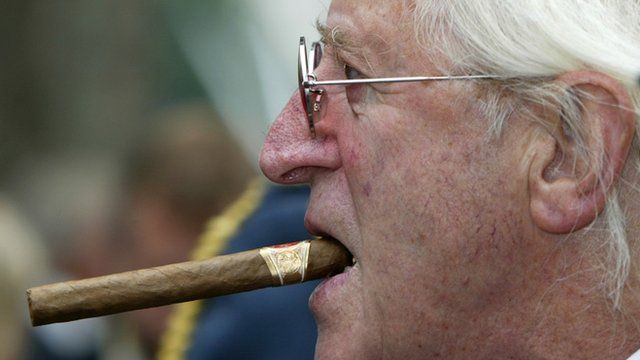 Video
'BBC's failure detracting from victims' stories'
Yesterday, on The World at One, the chairman of the BBC Trust, Lord Patten, told presenter Martha Kearney that it was not until Sunday that he learned the accuracy of a BBC blog about the Savile affair was being challenged.
The blog had set out the reasons why the Newsnight investigation was never broadcast.
Lord Patten's answer has sparked questions over when senior figures at the BBC were alerted, and why it was only on Monday that the public was told.
The Labour MP Ben Bradshaw, a former culture secretary, was one of those who quizzed the BBC's director general when he appeared before a select committee on Tuesday.
Speaking to The World at One presenter Shaun Ley, Mr Bradshaw said "It is clear that senior BBC news management and the director general… were given serious doubts by very respected and experienced journalists on the programme that the BBC account was wrong and yet they allowed Lord Patten to pedal a false account."
"Why it took until Sunday for Lord Patten to be aware that there was even a problem is beyond me."
He went on to explain that the BBC "cannot hide behind the Nick Pollard review… it is so important... that [George Entwistle] assembles the facts, makes sure they are accurate, gets them out there and acts on them."
"It is stopping the [alleged victims of Jimmy Savile] from getting their justice."