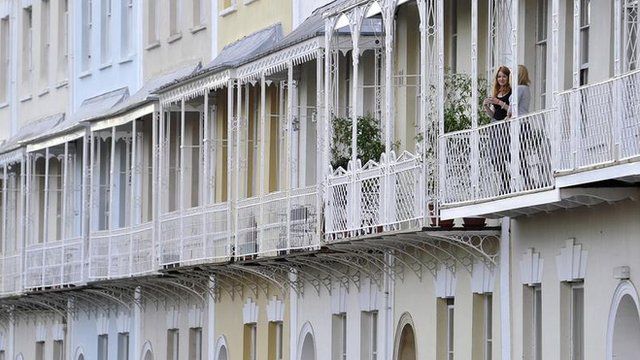 Video
Why Bristol said 'Yes' to a Mayor
In just over a fortnight the people of Bristol will go to the polls to elect a mayor for the first time.
In May, 10 English cities had the opportunity to get rid of their council leader in favour of a directly elected figurehead, but nine out of 10 said "no".
Bristol was the only place to back the switch, which had been championed by ministers.
Speaking to the BBC's political correspondent Chris Mason, Jaya Chakrabarti, who chairs the campaign for an elected mayor said: "We had to try something different."
However, Gez Smith, from the Bristol Democracy Project cautioned that there were flaws in the idea, saying that some of the boundaries for the city council did not match those of the urban conurbation.
He explained there were people "who will be affected by what the mayor does but will have no ability to have their say in the mayor because they actually live in a different county".