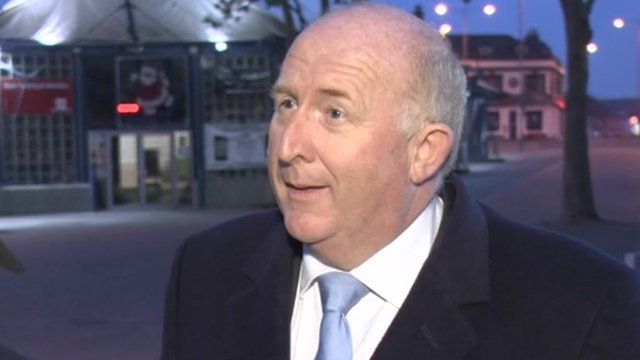 Video
First police and crime commissioner elected
The first police and crime commissioner in England and Wales has been decided in Wiltshire, as election counts are due to start in 40 other police areas.
Conservative Angus Macpherson was elected Wiltshire's PCC ahead of the Labour candidate after second preference votes were counted.
In Wiltshire, 81,477 people out of a total electorate of 520,000 voted - a turnout of 15.8%
Mr Macpherson told the BBC's Jon Kay that it 0would have been better if more people voted.