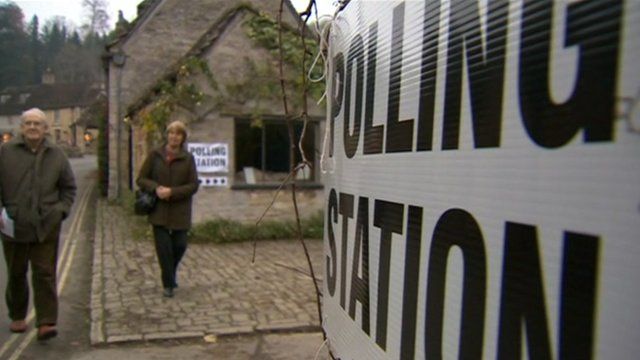 Video
Why the low turnout in PCC polls?
Low turnouts have been reported in parts of England and Wales for Thursday's elections for police and crime commissioners, so why did people stay away from the polls?
Conservative Angus Macpherson was chosen as Wiltshire's PCC in the first result to come in, but only 81,477 ballots were cast out of 520,000 registered voters - less than 16%.
The BBC's Jon Kay has been speaking to people on the streets of Swindon to find out if they made their votes count.
Go to next video: Minister defends PCC elections