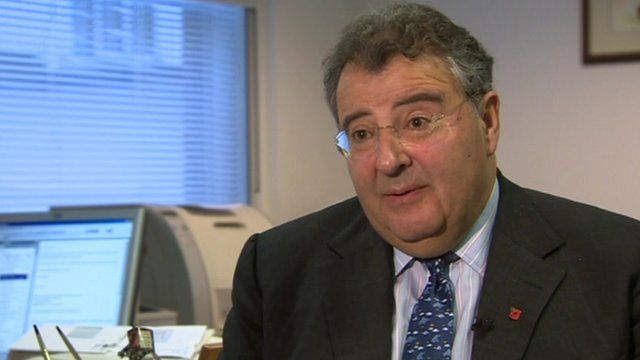 Video
McAlpine receives £125,000 settlement from ITV
Lord McAlpine has reached a settlement £125,000 with ITV over Phillip Schofield's onscreen blunder that linked several Conservative politicians with allegations of child sex abuse.
Speaking on BBC Radio 4's The World at One programme, Andrew Reid, Lord McAlpine's lawyer, told reporter Becky Milligan that this "is not an insubstantial amount".
It was reported earlier in the week that the amount could have been significantly more.
When asked whether he was pleased with the settlement Mr Reid said "My client is pleased with that amount of money, it is not for me to be pleased."
Go to next video: Jailed soldier case raised in Commons