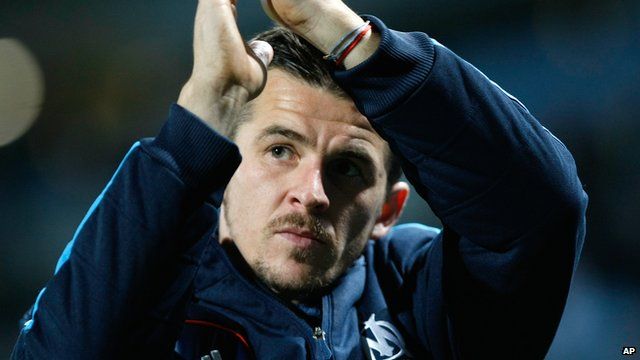 Video
Why did Joey Barton put on a French accent at conference?
Joey Barton appeared at a press conference after his Ligue 1 debut for Olympique de Marseille with a French accent.
He is on loan from QPR and told his twitter followers that the alternative to speaking to a room of French journalists with a Scouse accent is to speak like an 'Allo Allo!' character.
BBC Radio 5 live Breakfast asked Countdown's Susie Dent, who wrote "How To Talk Like A Local", what she made of his performance.