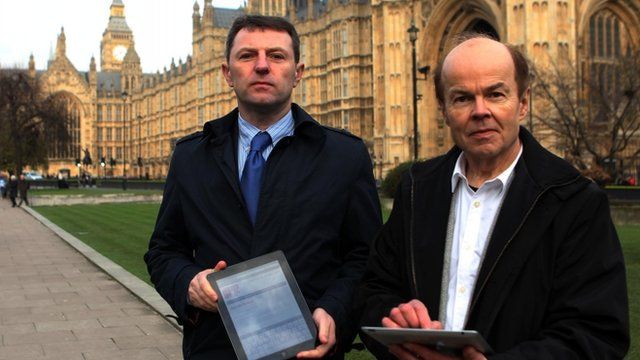 Video
Leveson Report: Victims launch petition
Victims of press intrusion, including the father of Madeleine McCann, have launched a national petition calling for the recommendations made in the Leveson Report to be implemented in full.
Lord Justice Leveson called for an independent press watchdog underpinned by legislation, but David Cameron says he opposes statutory control.
Inquiry witnesses Gerry McCann and Christopher Jeffries launched the online petition, demanding a legally-backed tougher regulator, run by the campaign group Hacked Off.
Mark Easton reports.