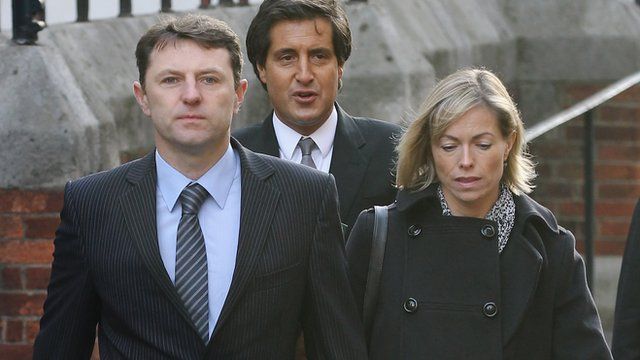 Video
Gerry McCann calls for Cameron to accept Leveson report
The father of the missing toddler Madeleine McCann has called on David Cameron to accept Lord Justice Leveson's recommendation that press self-regulation should be underpinned by statute.
In his report, published on Thursday, the judge said that Gerry and Kate McCann had lost their dignity, privacy and wellbeing in the media frenzy which followed Madeleine's disappearance in 2007.
Government sources say a bill on press regulation will be drawn up within two weeks, but that they expect it will show that any legislation will be much more unwieldy than envisaged by its supporters.
The BBC's political correspondent Ross Hawkins reports.
Go to next video: Press regulation: Diamond v Baxter