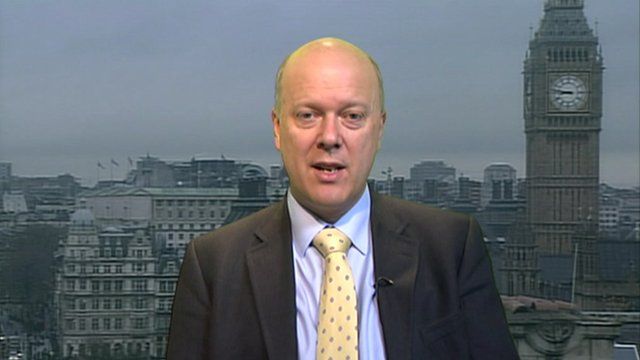 Video
New sentences for violent crimes
A raft of new criminal offences have come into force in England and Wales, as well as tougher prison sentences for violent crimes.
There is a new offence of aggravated possession of a knife, and mandatory life sentences for anyone committing a second serious violent or sexual crime.
Some dangerous prisoners will have to serve two-thirds or whole sentences, instead of parole after half the term.
Justice Secretary Chris Grayling told BBC News "When somebody behaves in an aggressive way with a knife, they should and will go to jail".