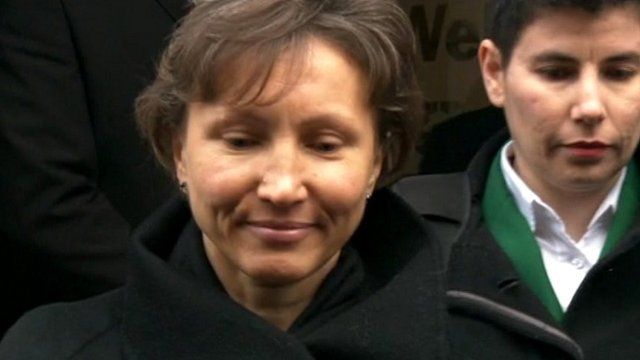 Video
Litvinenko widow 'looking forward' to inquest into Russian' spy's death
The widow of the former Russian spy Alexander Litvinenko, who was poisoned with polonium six years ago, has said she is "looking forward" to the coroner's decision, ahead of the inquest which is due to begin on 1 May 2013.
A legal hearing to determine the scope of that inquest heard that he had been paid by MI6 and was working alongside Spanish spies in the days before his death.
British government documents were also revealed which implied that Russia was behind the murder - Moscow has denied any involvement and refused to extradite the main suspect.
His widow Marina Litvinenko told reporters she could not comment on those revelations but would be giving evidence at the inquest.
Go to next video: Russia link to spy death examined