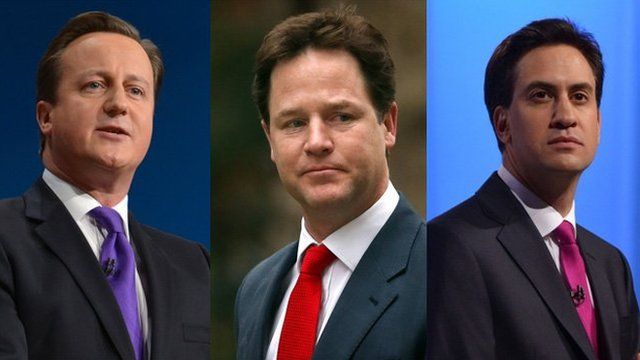 Video
Christmas message for UK troops
The leaders of the Conservative, Liberal Democrat and Labour parties have recorded their Christmas message for British troops stationed abroad.
David Cameron offered a "massive thank you" for all they do throughout the year. Nick Clegg said he felt "incredibly lucky" to spend Christmas with his family, offering his thoughts to those who can't.
Ed Miliband called them "the best of Britain" and said we owe them "an enormous debt of gratitude".