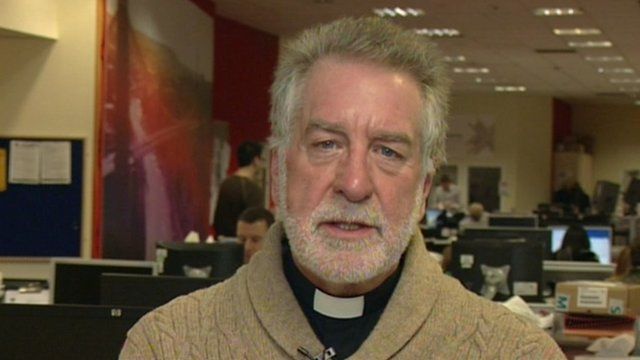 Video
Gay bishop announcement 'laughable', says priest
A gay priest has said an announcement from the Church of England over gay bishops "will be laughed at by the majority" of the country.
The announcement, from the Church's House of Bishops, would allow clergy in a civil partnership to become bishops if they promise to be celibate.
The Reverend Colin Coward, who is director of the group Changing Attitude, told BBC Radio 4's PM programme that the statement was "unenforceable", "totally inappropriate" and a "misguided interpretation of the Bible by the Church".
Go to next video: First gay bishop 'will cause furore'