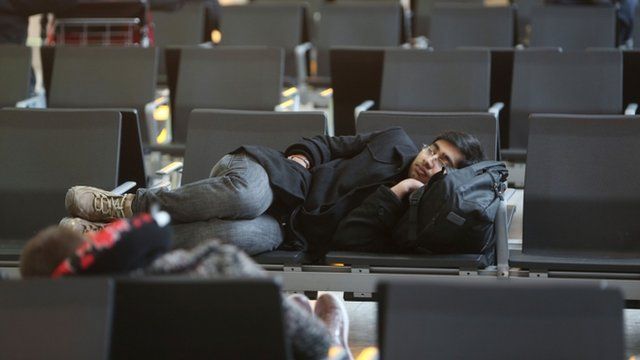 Video
Snow disruption: Heathrow boss 'sorry' over cancellations
London's Heathrow Airport cancelled hundreds of flights this week leaving thousands of passengers stranded because of the snow.
Heathrow has spent £36m on upgrading its winter weather equipment since 2010 - a year when it was heavily criticised for almost shutting down when snow hit just before Christmas.
Heathrow has said because it runs at nearly full capacity there is no room to reschedule the delayed flights.
Today the airline company faced accusations that it failed to adopt an emergency reduced timetable which could have averted the chaos.
Colin Matthews, chief executive at Heathrow Airport Holdings, told the Today programme's Evan Davis he is "really sorry for every passenger who got caught up with the disruption and the cancellations."
"The fact that when it snows it takes time to clear the snow off the runways," he added.
Colin Matthews was speaking on BBC Radio 4's Today programme, broadcast on Wednesday 23 January 2013.