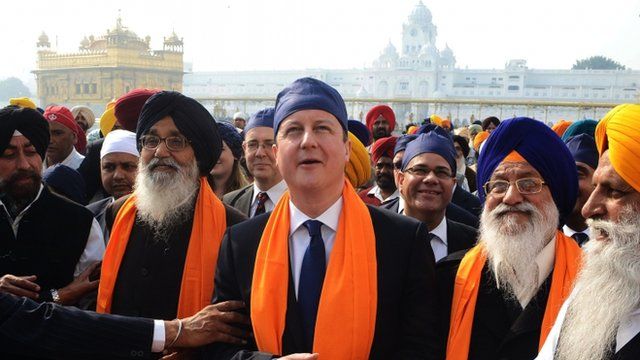 Video
Amritsar: Should Cameron have said sorry?
On the last day of his visit to India, David Cameron has become the first serving prime minister to pay his respects at the scene of a massacre by British colonial forces in 1919.
Almost 400 people died when troops opened fire in Amritsar, in the Punjab, on unarmed protestors who had gathered to defy a ban on public meetings.
The writer and historian William Dalrymple who is in the Indian city, told Today presenter John Humphrys that he thought that Mr Cameron was right not to offer a formal apology.
"I think it would have been a mistake on this particular occasion because Cameron's there on a trade mission and it would have been seen entirely as a disingenuous means of gaining British trade and defence contracts," he explained.
"What we do need to do is educate the British more in the good and the bad of the British Empire."
He emphasised it should not be forgotten that the British Empire committed "unbelievable war crimes and horrors".
"The Empire was built on skulls," he said.
First broadcast on BBC Radio 4's Today programme on Wednesday 20 February 2013.