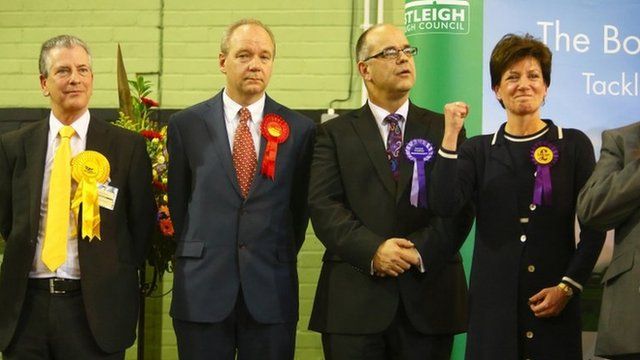 Video
Bernard Jenkin: This is a crisis of governance
Should the Eastleigh by-election result, where the Conservatives came third behind UKIP, give the party something to think about in terms of policy, or is that an over-reaction?
Senior Conservative backbencher Bernard Jenkin told the Today programme that the Eastleigh result is "something of a long trend".
Mr Jenkin said there is a real sense that the whole of Westminster village is " living in it's own world, talking in its own terms and has lost touch", adding that those in government have "very little to do with the ordinary lives of ordinary people."
As for a remedy, Mr Jenkin suggested that the country is looking for leadership, saying that "it's about being a bit more agile and taking some risks to show that you actually understand how ordinary people feel."
First broadcast on BBC Radio 4's Today programme on Saturday 2 March 2013.