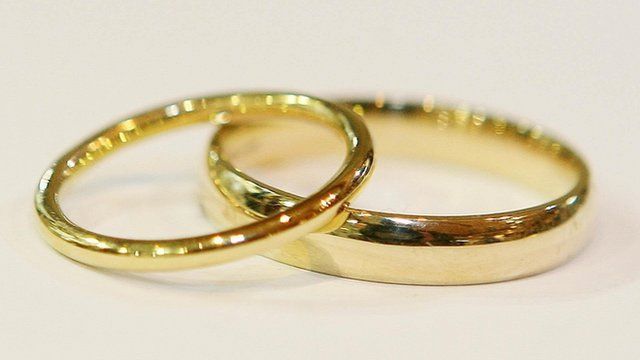 Video
Forced marriage 'is criminal'
At least 250 children in the UK were helped by a unit set up to tackle forced marriages last year, with the youngest case involving a two-year-old.
The Forced Marriage Unit gave advice or support in 1,485 cases in 2012, although it is believed many other forced marriages go unreported.
Of the children in these cases, 82% were female and 18% male.
Aneeta Prem, the founder of Freedom Charity, which supports people in forced marriages said she believed the numbers in reality to be "much higher".
Prem said she wants to see forced marriage made "a criminal offence, it is where domestic violence was 30 years ago".
"If the majority of forced marriages were white middle class children it would have already been made a criminal offence" she added.
The authorities can intervene when they believe there is a risk that children under 18 may become victims.
Civil courts have the power to issue Forced Marriage Protection orders to prevent weddings from taking place.
While there is a long-standing tradition of arranged marriages in Asian communities that have the consent of those taking part, forced marriages can involve kidnapping and physical and mental abuse.
The Forced Marriage Unit's report said there were 114 cases of forced marriage involving people with disabilities, and 22 cases involving victims who identified themselves as lesbian, gay, bisexual, or transgender.
First broadcast on BBC Radio 4's Today programme on Tuesday 5 March 2013.