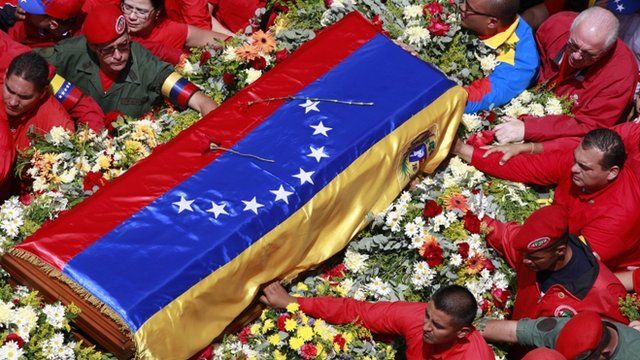 Video
'Embalming allows people to initiate grief process'
Recently deceased Venezuelan president Hugo Chavez will join a short list of leaders, including Vladimir Lenin and Chairman Mao, who have been embalmed, so that people can view and mourn their bodies forevermore.
Phil Goggarth, National President of the British Institute of Embalmers, told the Today programme that the embalming process slows down "the natural processes that take place after death", but that this kind of long-term embalming is unusual.
Mr Goggarth said that "embalming allows people to initiate the grief process" and in the case of Chavez the long-term preservation will aid "the outpouring of grief for a nation." Short-term embalming takes place in about 70% of funeral cases in this country, he said.
First broadcast on BBC Radio 4's Today programme on Saturday 9 March 2013.