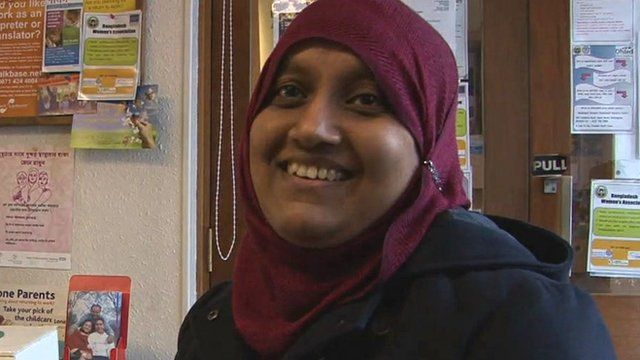 Video
The Bangladeshi women entering the world of work
Traditionally, employment rates for Pakistani and Bangladeshi women in the UK have been much lower than those of white or other ethnic-minority women.
Many have faced language and cultural barriers, with women often being required to stay at home to cook and bring up children.
But according to figures from the Office of National Statistics, Pakistani and Bangladeshi women are now joining the UK labour market in increasing numbers.
By contrast, the employment rate for white women has barely changed over the last five years.
BBC News went along to the Bangladeshi Women's Employment Resource Centre in Birmingham, to meet some women who are part of this new trend.
Video journalist: Franz Strasser