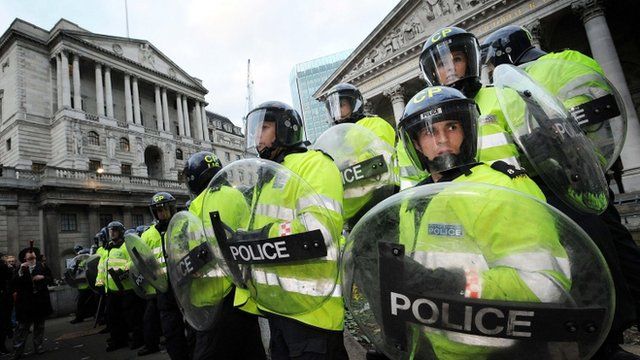 Video
UK violence culture 'dying away'
Rates of murder and violent crime have fallen more rapidly in the UK in the past decade than anywhere else in western Europe, researchers say.
The UK Peace Index, from the Institute for Economics and Peace, found UK homicides per 100,000 people had fallen from 1.99 in 2003, to 1.00 in 2012.
The BBC's home editor Mark Easton analysed what he called "the riddle of peacefulness".
But the visiting professor of criminology at the University of Kent, Marian Fitzgerald, told Today presenter Evan Davis that thereport is based on a fundamental misconception. "It keeps saying - 'Isn't it amazing that despite the recession, violence has gone down?' Actually any serious criminologist knows that you expect violence to go down in a recession."
Sir Ian Blair, a former Metropolitan Police commissioner, indicated that people have become more averse to violence in recent years. "When I started as a young officer, the Friday night pub fight was an extraordinarily common phenomenon and everybody swung a chair, got a few black eyes and went home satisfied.
"That is not happening in the same way anymore, domestic violence is being targeted again and again, football hooliganism - with the exception of the occasional incident - is dying away," he said.
First broadcast on BBC Radio 4's Today programme on Wednesday 24 April 2013.