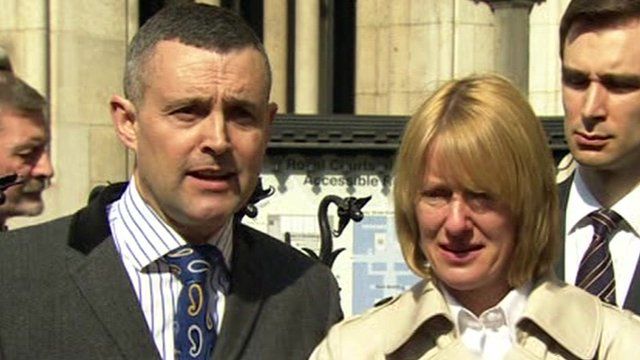 Video
Custody ruling 'tinged with sadness' - Joe Lawton family
A teenager has successfully challenged the law which treats 17-year-olds in police custody as adults, not children.
The case was brought by Hughes Cousins-Chang, now 18, who had been kept in custody for 12 hours and strip-searched before being released on police bail.
The ruling follows the deaths of two 17-year-olds who killed themselves after getting into trouble with police - Joe Lawton, of Stockport and Edward Thornber of Didsbury.
Joe's parents, Nick and Jane Lawton, said their pleasure over the ruling was "tinged with such sadness and devastation".
Go to next video: Challenge to teen detention law