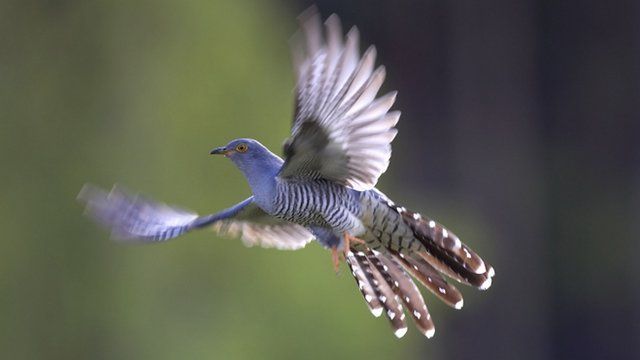 Video
Why are cuckoo numbers falling?
Britain's cuckoo population has severely declined in recent decades.
The British Trust for Ornithology is tracking a number of the birds in an attempt to establish a reason for their diminishing numbers.
Dr Phil Atkinson, head of international research at the British Trust for Ornithology, explained to Today programme presenter John Humphrys why some of the birds are surviving, whilst others are dying:
"We seem to have a mix of cuckoos and a mix of strategies."
"We are getting some very good information about the kind of habitats they use, not only here on migration, but also in Africa as well... now we are starting to gather this information we can actually start to make some recommendations and go and instigate some action on the ground."
First broadcast on BBC Radio 4's Today programme on Saturday 27 April 2013.