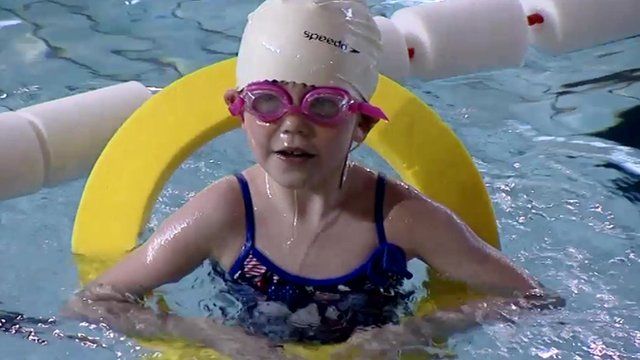 Video
Prince William backs calls for better swimming lessons
Prince William has backed calls for school swimming to be accessible to all primary school children.
The Duke of Cambridge recorded a video message in support of the Amateur Swimming Association's (ASA) vision that every child has the right to learn to swim.
The English Schools Swimming Association, which the Duke of Cambridge is patron of, says half of seven- to 11-year-olds in England, some 1.1 million children, cannot swim the length of a standard pool.
In his message Prince William outlined the importance of children being confident in water and said the benefits of swimming go beyond exercise.
Go to next video: Warning over pupils' level of swimming