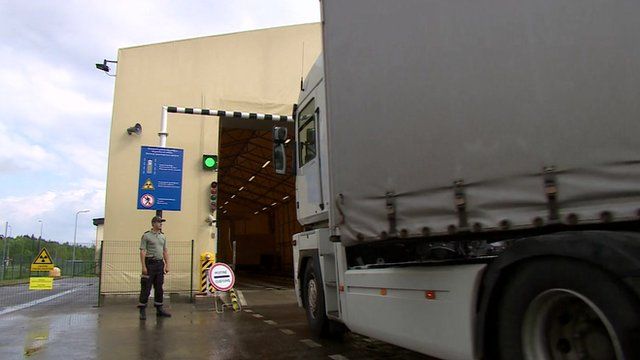 Video
Giant X-ray leads fight against EU cigarette smugglers
Revenue and customs failed to meet any of its targets on reducing the smuggling of illicit tobacco into the UK over the last year according to a report from the National Audit Office.
The report says the department has made progress in some areas but failed to seize as many cigarettes or prevent as much revenue being lost as it said it would.
Recent figures suggest 8 billion illicit cigarettes were bought in the UK last year, about 16 per cent of the total market.
HMRC insists it is tackling the organised criminal gangs behind the frauds.
Angus Crawford visited a checkpoint on Lithuania's border with Belarus, one of the countries that many of the illegal cigarettes arrive from, to see how they prevent them entering the EU.
Go to next video: Secret filming: Buying illegal cigarettes