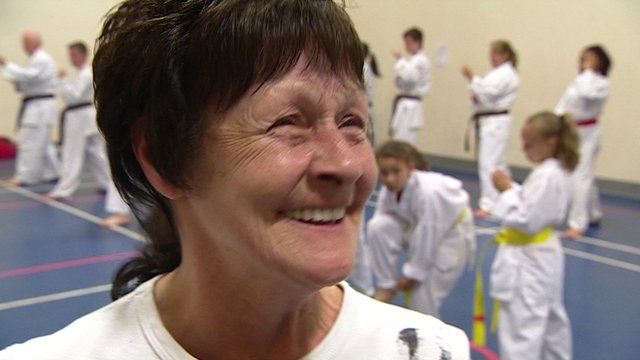 Video
Older karate fans fighting loneliness
One in five people in the UK face being lonely in later life, according to a new report by the relationship charity, Relate.
In a poll of 1,000 over-50s, more than eight out of 10 believed relationships were the most important requirement for a happy retirement.
But one in five, which equates to some four million people if extrapolated to the whole UK, lacked the confidence to build new relationships, the poll suggested.
The report, jointly published with the New Philanthropy Capital, entitled Who Will Love Me When I'm 64?, suggests there are changes in the nature of relationships of elderly couples today compared with the previous generation.
The BBC went to a karate class for older people in Failsworth, Greater Manchester, to hear their thoughts on loneliness, and what can be done to beat it.
Go to next video: Elderly break free from loneliness