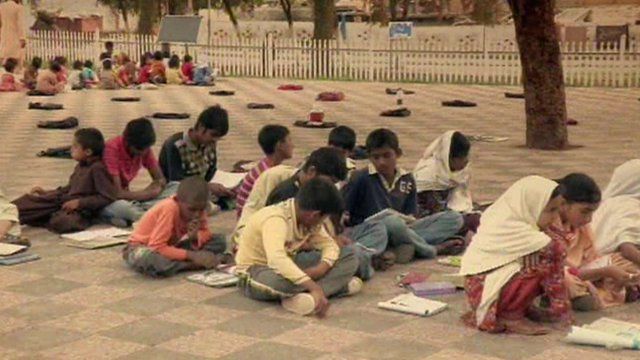 Video
Pakistan's school for child workers
Malala Yousafzai became the world's most famous schoolgirl after she was shot in the head by the Taliban in Pakistan. The 14-year-old, who had been campaigning for girls in Pakistan to get an education, survived and has undergone surgery in the UK.
Nel Hedayat, who was born in neighbouring Afghanistan but grew up in Britain, travelled to Pakistan to investigate why schooling is such an issue.
She visited a school which has been set up in a park in Islamabad in the evenings to provide a free education to poor children, many of whom have spent the day working to provide money for their families.
Watch Shot For Going To School on Wednesday 3 July at 21:00 BST on BBC Three.