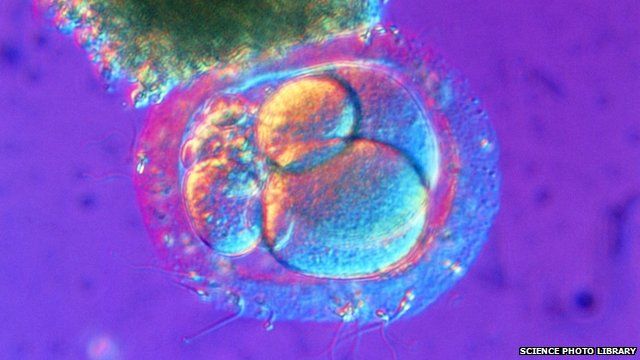 Video
Three-person IVF should be 'celebrated'
Britain looks to set to become the first country in the world to allow an IVF technique using DNA from three people to create a baby.
It's to prevent mitochondrial disease which is passed on through families. It's significant because the treatment would result in a permanent change to the DNA of any children born.
A public consultation has already shown overall support for the treatment, which could save around 10 lives each year. The government is to introduce draft regulations later this year to allow the procedure. It does not need a change in the law but parliament will be given a free vote.
Rachel Kean, 24, has MELAS syndrome in her family, and she believes the new technology is positive, "they are very rare diseases, and they can be truly very devastating, there are no cures at the moment. And what these techniques that are proposed are preventative options."
"It's amazing, it's truly something to be celebrated."
Professor Dame Sally Davies, chief medical officer in England, wants to be clear that "this is about the mitochondria. In no way are we talking, nor should we, about changing the DNA and nucleus who makes us who we are."
"We're trying to move forward and see whether there is sufficient public support, though from all the evidence there is, an opportunity for people like Rachel to have their own child."
First broadcast on BBC Radio 4's Today programme on Friday 28 June 2013.