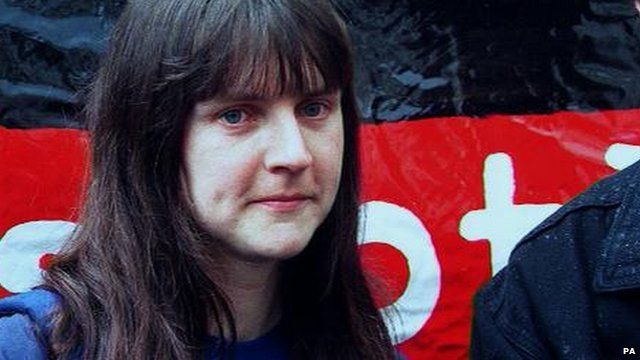 Video
Undercover officers 'tricked' women into relationships
Eight women are suing the Metropolitan Police after undercover officers tricked them into intimate relationships while on intelligence gathering exercises.
In 1990, London Greenpeace activist Helen Steel was targeted by undercover officer John Dines, who used the alias 'John Barker.'
She believed they were "soul mates" and had talked about starting a family - but he was actually married and had adopted the name of a dead child.
Helen told BBC Radio 5 live's Victoria Derbyshire that the experience was "absolutely devastating... I'd been a relationship and lived with somebody and I didn't even know what their name was."
In a statement, the Met Police said, "The MPS must balance the genuine public interest in these matters with its duty to protect officers and former officers who have been deployed undercover, often in difficult and dangerous circumstances.
"We are therefore not prepared to confirm nor deny the identity of individuals alleged in the media to have been working undercover, nor confirm nor deny the deployment of individuals on specific operations."