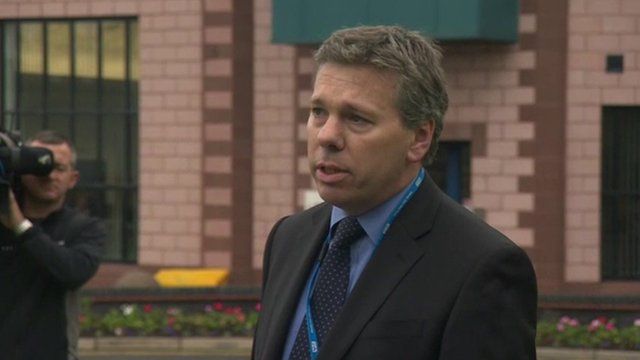 Video
Brady 'in right place' for treatment - Ashworth Hospital
Moors Murderer Ian Brady has lost his bid to be transferred from a psychiatric hospital back to prison.
He had requested a transfer to a Scottish prison, but Ashworth Hospital had argued that Brady was mentally ill and should stay at the Merseyside top-security hospital.
Brady, now 75, and Myra Hindley, who died in prison in 2002, tortured and murdered five children.
He was jailed for three murders in 1966 and has been at Ashworth since 1985.
Dr David Fearnley, a consultant forensic psychiatrist at the hospital, gave a statement saying that the right decision had been made.
"Mr Brady suffers from a severe personality disorder and a mental illness which still require high quality care," he said.
"His condition is chronic and will require this support for the foreseeable future".
Go to next video: Brady tribunal draws to a close