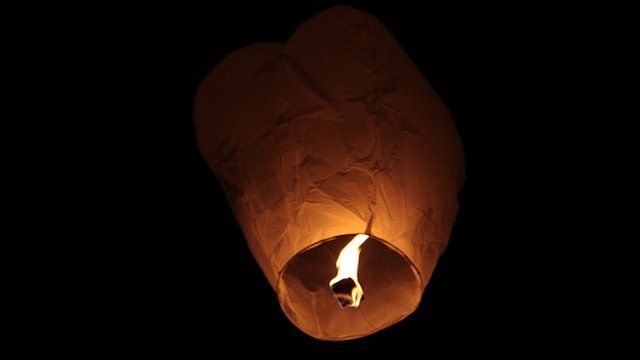 Video
MP: Evidence points to Chinese lantern ban
Liberal Democrat MP Tim Farron has called for a ban on Chinese lanterns, following a major fire caused by the lanterns in the West Midlands yesterday.
Mr Farron explained to Today programme presenter John Humphrys why he feels the lanterns must be banned:
"There has been a lot of concern in rural areas from the farming community about the impact on livestock, on crops, for many years and now we have an incident like this in an urban area causing £6m worth of damage, 200 firefighters involved - extremely lucky there not to be a tragedy."
"I think the evidence does point towards a ban," he added.
The fire, involving 100,000 tonnes of plastic recycling, has now been contained, firefighters say.
First broadcast on the Today programme on Tuesday 2 July.