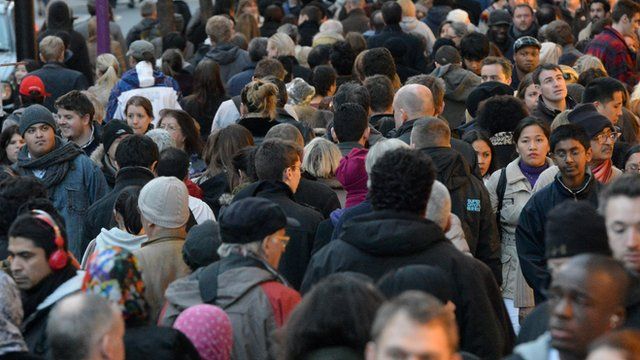 Video
Birmingham residents on the impacts of immigration
Half the population of England and Wales live in areas of relatively high immigration - which is putting pressure on essential services and community relations, according to a new Home Office report.
But what do people think about the impacts of immigration?
5 live's Phil Mackie has been in Birmingham talking with two women in their twenties - Joan, whose family is of Caribbean descent, and Catherine who is white English.
Joan told BBC Radio 5 live's Victoria Derbyshire programme: "If you've migrated to England then it's like they say - when in Rome, live like the Romans do.... They can't be living in their own little world - it's never going to work."
Go to next video: Family split by UK immigration rule