Media player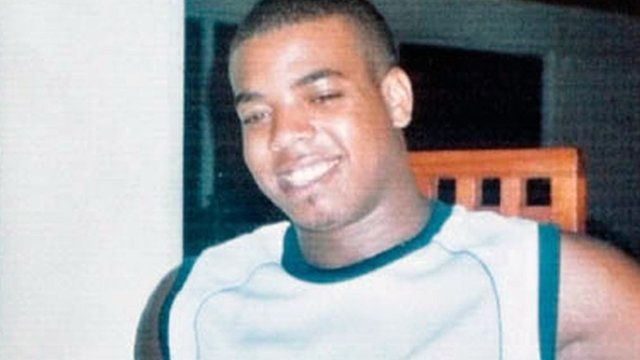 Media playback is unsupported on your device
Video
Live: Briefing after Azelle Rodney inquiry
Azelle Rodney's family and their legal team hold a news briefing following an inquiry into his shooting in 2005 by police.
The police marksman who killed the 24-year-old robbery suspect "could not rationally have believed" that he had picked up a gun and there was "no lawful justification" for fatally shooting him, according to Sir Christopher Holland's report.
Mr Rodney was shot six times, once each in the arm and back, and, fatally, four times in the head.
Sir Christopher's conclusions raise the possibility of the officer, known only as E7, facing criminal charges for his actions.