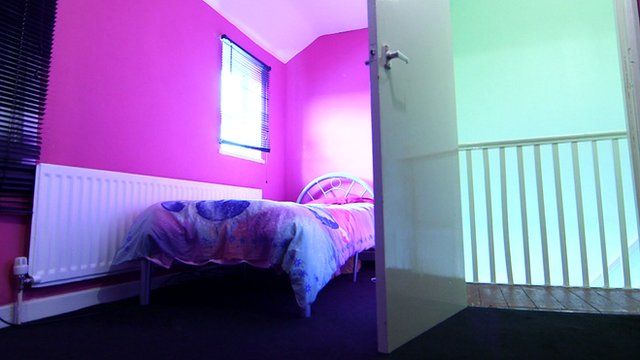 Video
Housing crisis: The poor struggling to pay rent
Since April, as part of the clampdown on the welfare bill, about 660,000 people living in social housing have been told they may only claim benefit for what is judged to be an appropriate number of bedrooms.
The new rules allow one bedroom for each adult or couple. Up to two children under the age of 16 are expected to share, if they are the same gender. Those under 10 are expected to share whatever their gender.
Termed the single room subsidy by ministers, or the "bedroom tax" by Labour, the changes will result in £490m savings for the taxpayer in 2013-14.
Families with severely disabled children, foster carers and families of armed services personnel will be exempt and councils have been given £150m to use at their discretion to help people who have been affected.
But it is very hard to distinguish the deserving from the so-called undeserving. To see how hard, BBC Newsnight's Sara Afshar has heard from some of the cases at the Citizens Advice Bureau (CAB) in Coventry.