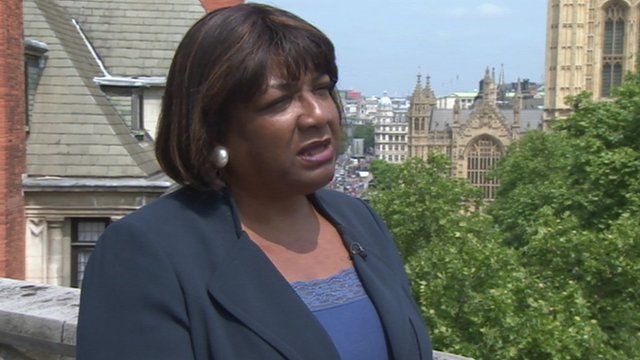 Video
Cigarette packaging: 'Children will die as a result of this decision' says Labour
The government has denied claims it has caved in to the tobacco industry after plans to introduce plain cigarette packaging in England were put on hold.
A decision has been delayed so more time can be spent examining how similar plans have worked in Australia.
In an urgent question in the Commons, shadow health minister Diane Abbott said the "disgraceful" announcement showed the government had "caved in to big business" and the "health of the nation has been sacrificed to the interests of big tobacco".
Speaking afterwards to the BBC's Ben Wright, Ms Abbott said: "Children will die as a result of this decision by the government".
Go to next video: Cigarette decision 'will cost lives'