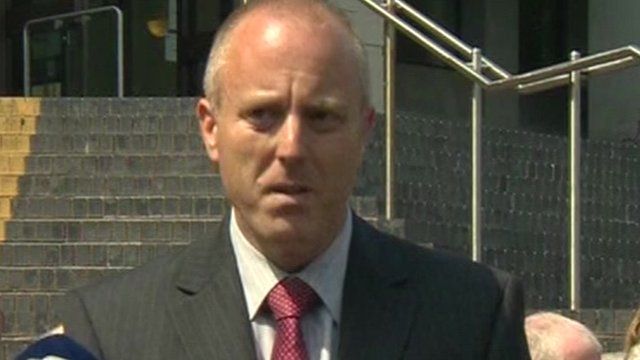 Video
Fire murders: Buckley family showed bravery, says police
A man has been found guilty of murdering three members of a family in Cwmbran, south Wales, by setting fire to their home last year.
Carl Mills, 28, had warned his partner, 17-year-old Kayleigh Buckley, that he would burn down the house. She died along with her mother and her six-month-old daughter, who had just returned home from hospital.
Speaking after Mills was sentenced to a minimum of 30 years, Det Supt Peter Jones, described the Buckley family's bravery.
He said they had acted with dignity and patience throughout the investigation.
Go to next video: Cwmbran fire accused's trial begins