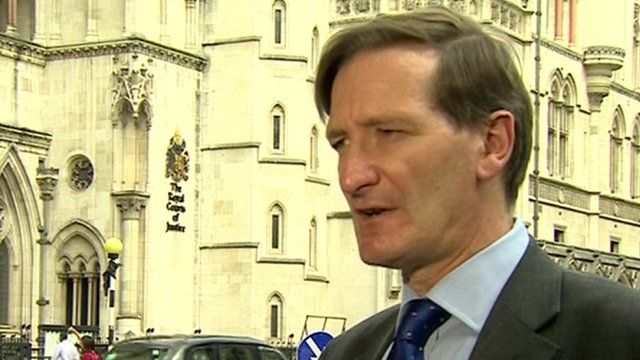 Video
Stuart Hall: Attorney General explains why sentence was doubled
Former BBC broadcaster Stuart Hall's 15-month sentence for a series of indecent assaults has been doubled by the Court of Appeal.
Lord Chief Justice Lord Judge said his original term had been "unduly lenient" and the impact on Hall's victims had been lifelong.
Hall, 83, of Wilmslow, admitted 14 counts of indecent assault against girls aged from nine to 17 between 1967 and 1985 in June.
His term was increased to 30 months after the attorney general's appeal.
Speaking to the BBC's Tom Symonds after the ruling, Attorney General Dominic Grieve explained why the sentence had been increased.
Go to next video: Stuart Hall's jail term doubled