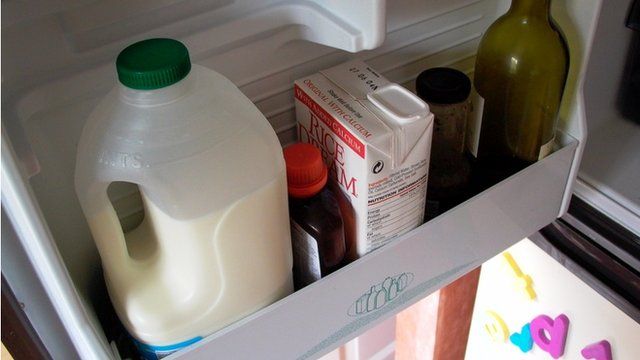 Video
Found in fridges: medicines, glue, nail varnish, paint and batteries
A consumer survey found it was not unusual to find objects other than food and drink in the fridge.
A quarter of Europeans keep medicines in theirs, 6% store glue in the fridge, 3% use it for nail varnish, and 1% admit to keeping paint and batteries in there, the figures compiled for appliance firm Sharp showed.
Describing her fridge to the Today programme, writer and broadcaster Sali Hughes said: "I keep eye drops in the fridge because they feel nicer when they're cold. Also after-sun [cream] and patches for children's cuts and bruises.
Angela Hartnett, a Michelin starred chef, added: "I think we end up cluttering our fridges too much. I'm guilty of all the marmalades and things like that which you actually don't need to keep in the fridge."
First broadcast on the Today programme on Wednesday 7 August.