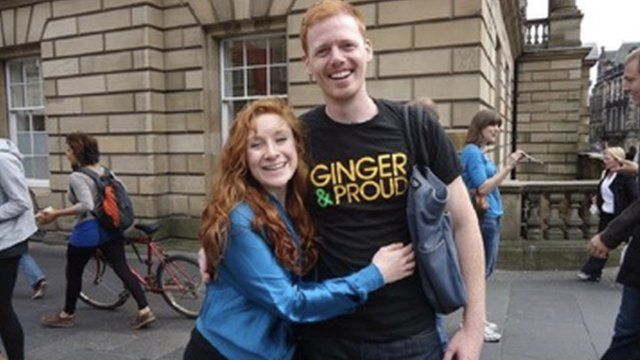 Video
'Ginger pride' march gets underway in Edinburgh
People with red hair in Scotland are being encouraged to show off their true colours in a Ginger Pride march through Edinburgh today.
The militant redheads say they face prejudice and cruel taunts and it is now time to "show they are pale, ginger and proud."
Speaking to the BBC's Scotland correspondent Laura Bicker is Shawn Hitchins, a Canadian-born redheaded comedian, who thought it would be an apt addition to the Edinburgh Festival.
He said: "[The march] is a great opportunity to bring together all the redheads in the country, that holds 19% of the world's population of redheads. And it's so surprising that no-one in Scotland has attempted to do this before."
"Even though it isn't a real word, 'gingerism' exists. And bullying exists. You can't deny there are kids that are being subjected to taunts in school just for having red hair," he added.
First broadcast on BBC Radio 4's Today programme on Saturday 10 August 2013.