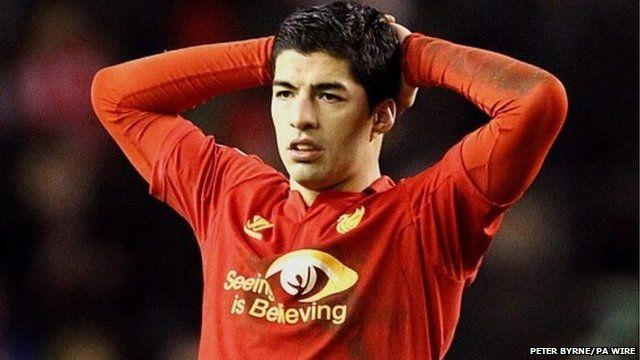 Video
Football: Does loyalty matter in the modern game?
Luis Suarez still does not know whether he will be able to leave Liverpool for Arsenal.
He apparently cannot wait to get away, and Arsenal are said to have offered £40 million to prise him out of Liverpool's grasp.
Suarez is a man with a reputation for biting more than the hand that feeds him, but his behaviour does raise the question of what constitutes loyalty nowadays.
There was a time when if you mentioned a Bobby Charlton or a Stanley Matthews, a particular club came instantly to mind. Does loyalty matter any more?
Newsnight's Jake Morris went to Liverpool to gauge opinion.
Go to next video: Suarez banned for 10 games over bite