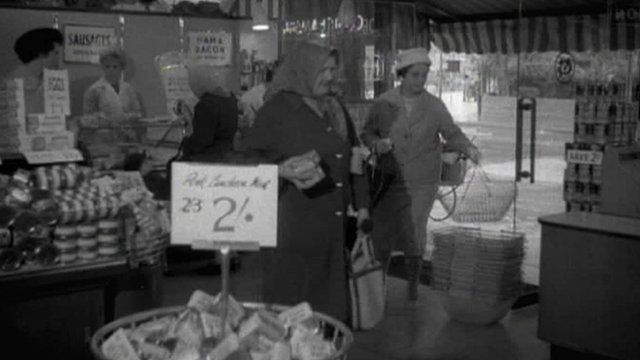 Video
How Britain was seduced by supermarkets
In a new three-part BBC Two series, Robert Peston tells the story of shopping in Britain since World War II. Using rarely-seen archive and interviews with the key players of British retail, Peston explores how shopping has changed and how it has changed us.
In the first episode, Seduction, he tells how shopping in Britain was transformed from a chore to be endured into our favourite pastime.
He explains how Alan Sainsbury, of the eponymous grocery chain, visited the US and imported the self-service culture, starting with the UK's first "supermarket" in Croydon, south London.
Watch the programme at 21:00 BST on Monday 2 September on BBC Two or catch it later on the BBC iPlayer.
Go to next video: How Asda introduced hypermarket