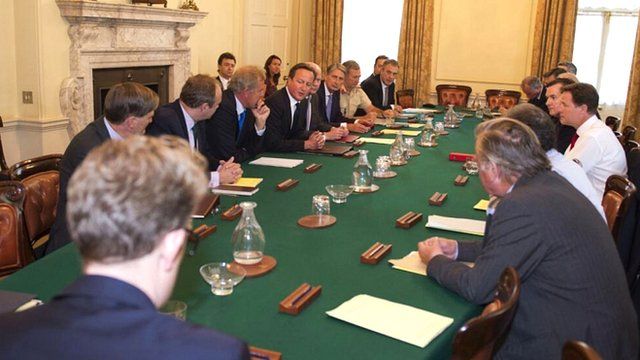 Video
Syria crisis: MPs to vote twice before direct UK action
The UK National Security Council has agreed the "world should not stand by" after the "unacceptable use" of chemical weapons by the Syrian government, according to Prime Minister David Cameron.
But the government has pulled back from what appeared to be an increasing momentum towards an imminent military strike against Syria.
Earlier, the foreign secretary said Britain would take action against Syria with or without agreement at the UN.
That still stands - but faced with losing Labour's support in a Commons vote on Thursday, William Hague now says nothing will be decided before UN weapons inspectors in Syria have reported back to the UN Security Council.
Nick Robinson reports.
Go to next video: UK drafts Syria UN resolution