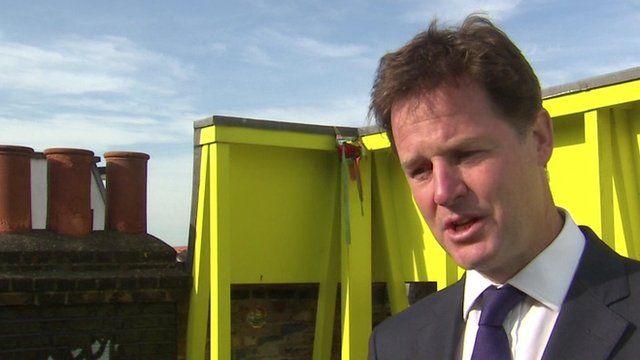 Video
Nick Clegg: No point in second vote on Syria action
Nick Clegg has insisted that there will be no second vote by MPs with regard to British military involvement in Syria, following an alleged chemicals weapons attack near Damascus.
The deputy prime minister was speaking as Conservative London Mayor Boris Johnson joined calls for a second vote - after MPs defeated the government last week.
Mr Johnson said MPs could be asked to vote again on the issue if new evidence emerged about who was behind the attack.
US Secretary of State John Kerry now says America has evidence the chemical nerve agent sarin was used last month.
But Mr Clegg said: "I don't think there's any point in us going back to parliament asking the same question... so we have no plans to do that".
Go to next video: Arab League urges Syria 'deterrent'