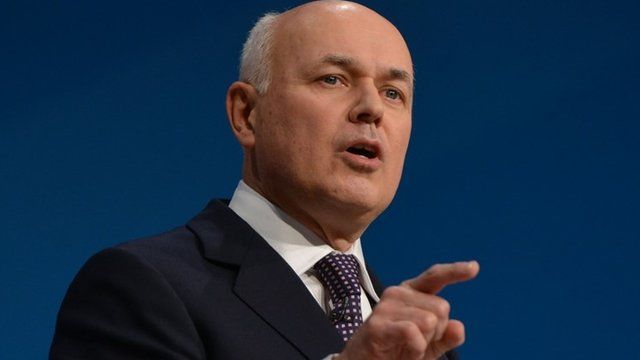 Video
Iain Duncan Smith: Universal credit is on budget
The implementation of the government's Universal Credit programme has suffered from "weak management, ineffective control and poor governance", according to a report from the National Audit Office.
The report says the project was overly ambitious in timescale, scope and did not have any adequate measures of progress.
Iain Duncan Smith, the Work and Pensions Secretary, told the Today programme that he has not lost his grip on the programme.
"In 2011, I was concerned that the department was not being very clear about what they were doing and how it was going to be achieved," he said.
"I instituted my own internal inquiry in early 2012, which told me that unless we made some changes, it would not be deliverable in the way we wanted it.
He added: "This is not an IT disaster, it will be delivered in time and in budget."
First broadcast on BBC Radio 4's Today programme on Thursday 5 September 2013.