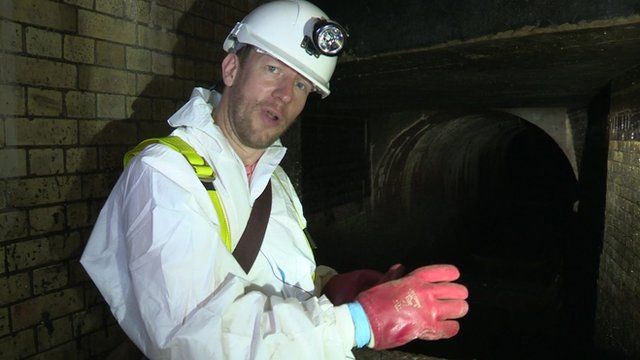 Video
Super Sewer: Why does London need the Thames Tideway Tunnel?
A Planning Inspectorate examination begins on Thursday into plans for the UK's biggest sewage tunnel.
The £4.2bn, 15-mile (24km) long, 200ft (61m) deep Thames Tideway Tunnel will capture 39 million tonnes of untreated sewage that is currently flushed into the Thames every year.
It will create arguably the biggest sewer network in Europe but environmentalists say it will cause significant disruption over a decade and that there are cheaper, greener alternatives, including "living" walls and roofs to drain rainwater back into soil and not into the sewers.
Tom Bateman has been down the current Victorian sewers to see what the problem is now.
Video journalist: Richard Kenny
Go to next video: Expert casts doubt on super sewer