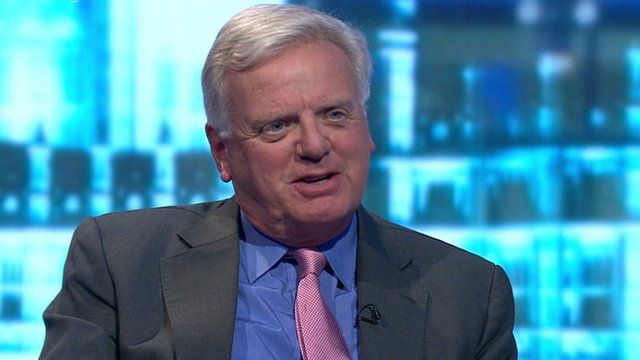 Video
Lord Grade: Mark Byford was a 'great asset' to BBC
Former BBC chairman Lord Grade said the BBC needs "to learn the value of money" after seven past and present BBC bosses gave evidence to the Public Accounts Committee about large severance payments.
However, he said Mark Byford, the former deputy director of the BBC - who walked away with £1m when he was made redundant - was a "great asset to the BBC".
Lord Grade said Mr Byford could have prevented recent problems at the BBC, including the failure to broadcast an investigation into sex abuse allegations against Jimmy Savile and a subsequent Newsnight programme that led to former Conservative Party treasurer Lord McAlpine being wrongly implicated in claims of child abuse.
Lord Grade said: "If Mark Byford had still been deputy director-general you wouldn't have had the McAlpine horror and you wouldn't have had the Savile horror."
Go to next video: 'Not easy to get rid of executives'