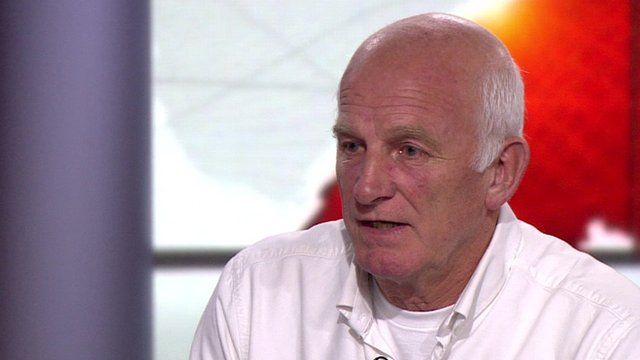 Video
Arctic arrest 'a huge shock' for journalist
The father of a British man charged with piracy after Greenpeace activists launched a protest in the Arctic has said his son is "beginning to come to terms with his situation" despite his arrest being "a huge shock".
All 30 people who were on board the Greenpeace vessel the Arctic Sunrise were detained by Russian authorities when armed officials stormed their ship on 21 September.
Freelance journalist Kieron Bryan, 29, was employed by Greenpeace to film their action in the Arctic. His father Andy Bryan told the BBC he "seemed to be holding up pretty well" despite recent events.
Go to next video: Parents: Piracy charges 'ludicrous'