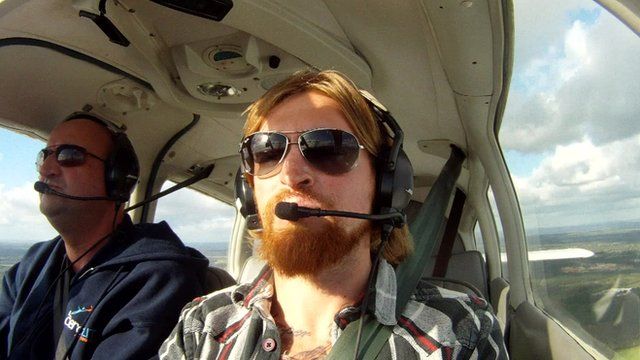 Video
Soldier injured in burning Basra Warrior learns to fly
Karl Hinett was one of the British soldiers whose photo went around the world - as he escaped a blazing British Warrior armoured vehicle in Basra in 2005.
He suffered 37 percent burns, and endured 100 hours of operations during his recovery.
Now Karl has gained a Boeing scholarship to enable him to learn to fly, in the hope of ultimately qualifying as a commercial pilot.
Eight years to the day since he was wounded, Karl made his first solo flight from Blackbushe airport in Surrey - in a Warrior aircraft.
Our defence correspondent Caroline Wyatt went to meet him there.
Go to next video: Horse therapy helps soldier's mental scars