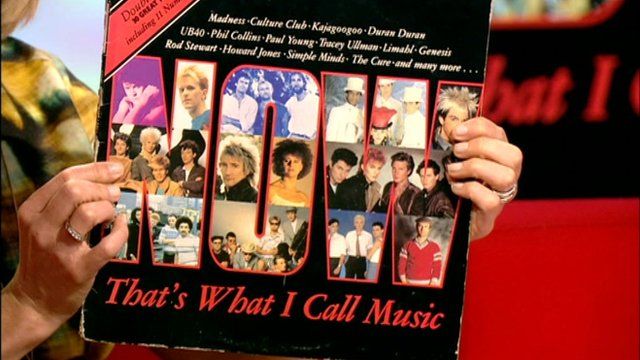 Video
Now compilation series turns 30
The Now... compilation series celebrates its 30th birthday on 28 November.
Established in 1983 as a joint project between EMI and Virgin Records, the first double-disc compilation featured 11 number one singles, from Phil Collins' You Can't Hurry Love to Culture Club's Karma Chameleon.
Long out of print, a pristine copy could now fetch more than £200.
Despite competition from download stores and streaming services, which essentially allow fans to create their own compilations, the Now series is still going strong.
Its three yearly editions frequently sell more than a million copies.
And Now 86, which stars Katy Perry and Lily Allen, has sold 200,000 copies since its release last week - more than the rest of the top 50 compilations put together.
Colin Paterson reports.
Go to next video: Music fan hits 1,000 number 1 albums